Charley Patton was arguably the most important American musician of the 20th Century. His unique sound and style  influenced an entire genre of music from the way he sang to the way he would play his guitar "all wild-like behind his back, between his legs, and behind his head."  This sharecropper's impact on the musical world made him the father of Delta  blues. 
Not much is know about Charley Patton's personal background. It's believed that he was born between the years 1887 and 1891 in Edwards, MS to mother Anney Patton. Details about Patton's father are unsure. Some believe his father was preacher, Bill Patton, while others think its farmer and musician Henderson Chatmon.  Due to the lack of information on his father, many are also unsure of Patton's race. He's generally considered to be African American mixed with Cherokee, and possibly white. Between the ages 6 and 10, Patton's family moved from Edwards to Dockery Plantation along the Mississippi Delta to become sharecroppers. The plantation housed hundreds of black families, often finding themselves together while working, Saturday nights, and Sunday mornings playing some kind of music. Regardless of who his father was, Patton still spent a lot of time with Henderson Chatmon and his family of musicians and his mentor, Henry Sloan. It was gatherings like this that introduced Patton to the world of music. By the time he was around the age 16, Patton had "seized on a new form of popular song the basic units of which were 12-bar stanzas of three lyric lines each, the first two identical, the third different but end-rhymed with the others; the subjects of these songs were usually farm life, sexual relations, or poverty."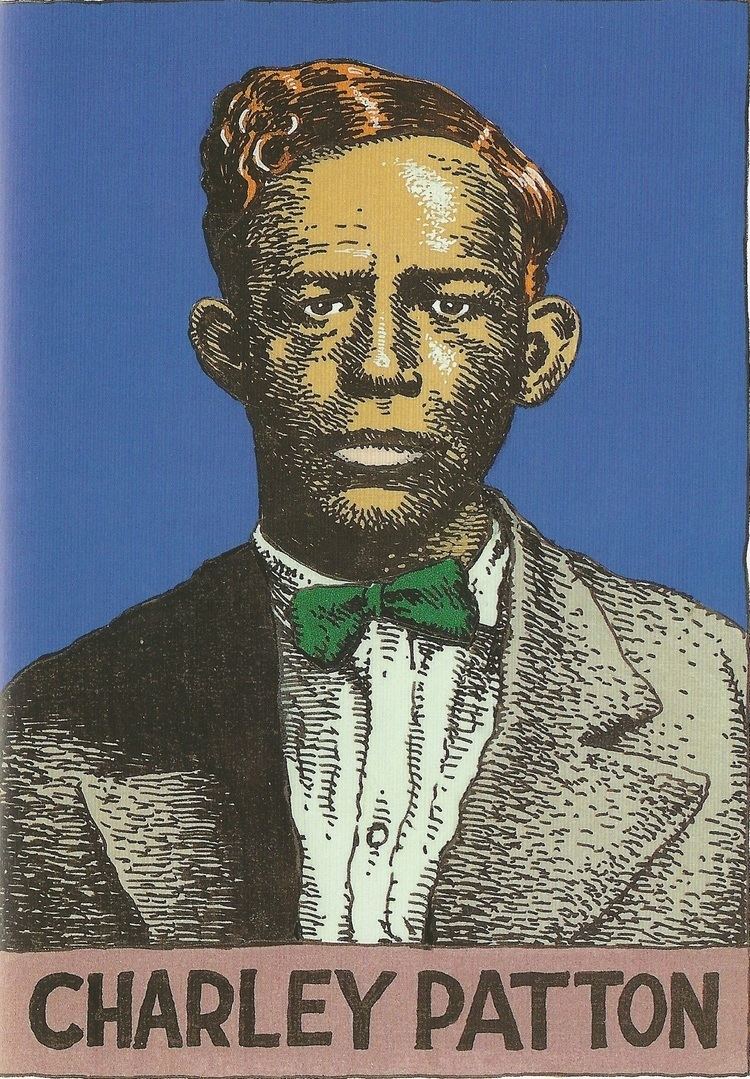 Charley Patton started his music career playing on Saturday nights at juke joints and other events for his fellow sharecroppers. As he grew in popularity, Patton began to play in the Delta region, whenever he could make a few dollars. He soon became the ideal entertainer playing at picnics, logging camps, for white audiences, and when he needed to, the streets. 
For 30 years, this was Patton's life. Playing in juke joints and other venues, but soon his work would pay off. In 1929, Patton was recruited to record for the Paramount label in Richmond, Indiana. He recorded for them 3 times in 1929 and 1930, releasing "A Spoonful Blues," "Pony Blues," "Down the Dirt Road" and 70 other songs. Charley Patton soon became a household name with a significant influence on the Blues. Other Blues artists began to change their sound to match the new sound of  the Mississippi Blues and Patton left as the father of Delta Blues.
After recording in 1930, Patton moved back to the Delta region to the town of Lula, and later Holly Ridge. In 1934, Patton recorded one last time with the Vocalion label in New York City in 1934. It was with these songs that Patton changed his name from "clown musician" to complex and captivating. After recording with Vocalion, Patton died in Indianola, Mississippi on April 28, 1934 of Heart Disease.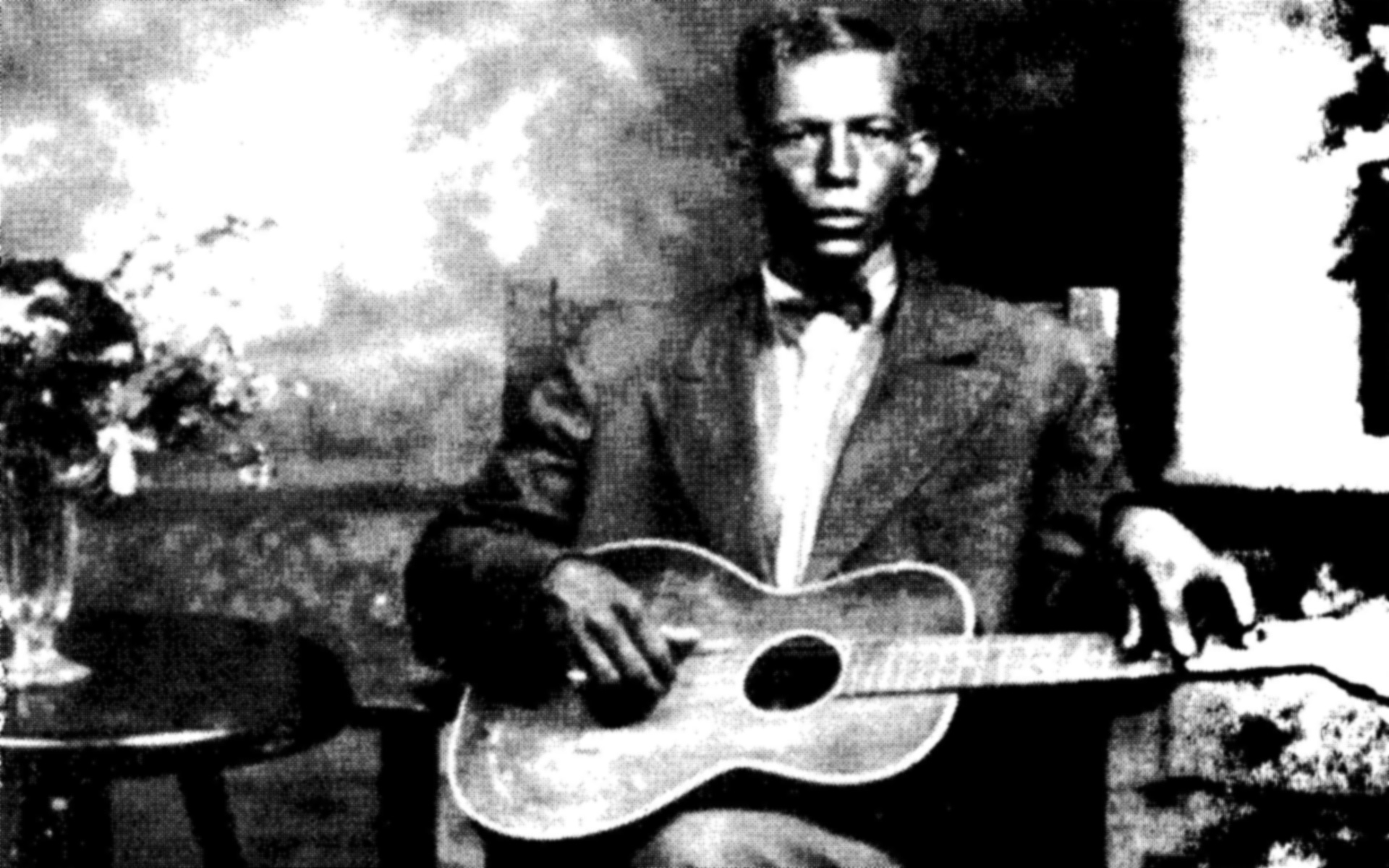 Being one of the first Black artist to record this new genre of music, Patton had few contemporaries. Delta Blues artist:
– Son House
– Blind Lemon Jefferson
-Tommy Johnson
– Jelly Roll Morton
– Ma Rainey
– Papa Charlie Jackson
are some of the artist to record with  the Paramount label along with Charley Patton. 
Charley Patton was one of the first to create the sound known as Delta Blues. As a result, he only had a few known influences:
– Henry Salon (Mentor)
– Henderson Chatmon (Possible Father)
-Chatmon family of musicians
As the father of Delta Blues, however, Charley Patton influenced many. Some artist include:
-Robert Johnson
– Howlin' Wolf
– Jonny Shines
-Muddy Waters
Overall, Patton's music is the basis of all subsequent Blues and had a deep and lasting effect on the entire history of Delta Blues. 
In his personal life, Charley Patton was not a good person. He was known to drink furiously, dance lewdly, talk dirty, fight with his wife Bertha Lee, was dragged off unconscious constantly, and later playing music at a riotous house party unconcerned about a murder that has just taken place there according to Alan Greenberg in a screenplay about the life of Delta bluesman Robert Johnson. As a result, Patton has no known social involvement. 
– Grammy Hall of Fame (1973)
-"A Biography of Charley Patton (Part 1)." Mt. Zion Memorial Fund, www.mtzionmemorialfund.org/2017/06/a-biography-of-charley-patton-part-1.html.
–"Charley Patton." Discogs, www.discogs.com/artist/307420-Charley-Patton?page=3.
-"Charley Patton." Encyclopædia Britannica, Encyclopædia Britannica, Inc., www.britannica.com/biography/Charley-Patton.
-"Charley Patton." TeachRock, teachrock.org/people/patton-charley/.
-Charley Patton Biography, musicianguide.com/biographies/1608000296/Charley-Patton.html.
-"Label of Love: Paramount." The Guardian, Guardian News and Media, 26 Jan. 2009, www.theguardian.com/music/2009/jan/26/label-love-paramount-records.
-Major Works Biography Timeline Related Websites Bibliography. "Home." Mississippi Writers and Musicians, www.mswritersandmusicians.com/mississippi-musicians/charley-patton.
-Power, contributed by: Steve. "Charley Patton (1891-1934) •." •, 19 May 2021, www.blackpast.org/african-american-history/patton-charley-1891-1934/.