From the beat of ragtime syncopation and driving brass bands to soaring gospel choirs mixed with field hollers and the deep down growl of the blues, jazz's many roots are celebrated almost everywhere in the United States.
Where did Jazz Begin?
Jazz is a music genre that originated in the African-American communities of New Orleans, United States, in the late 19th and early 20th centuries, and developed from roots in blues and ragtime.
Elements Of Jazz
Swing, syncopation, improvisation, bent notes and modes, and distinctive voices are just a few of the characteristics that make up the Jazz genre, although the music can range in a variety different sub genres. Cool Jazz, Free Jazz, and Modal Jazz are a few to name.
Jazz and Society
As for social implication, one of Jazz's key contributions to the world was its help in diversifying the music industry. Jazz played a major role in the Harlem Renaissance, which was cultural and social revolution in New York during the "Jazz Age". Like many poets and artists of this time period, jazz musicians often rebelled against the artistic norms of the day to create something completely their own.
Important Jazz Performers
It's safe to say that Louis Armstrong is hands down one of the most important musicians in jazz history.  Nicknamed "Satchmo" or "Pops", Louis is one of the most well known jazz musicians in the world and is responsible for bringing jazz to the spotlight, inspiring many of his contemporaries and musicians to follow.
Miles Davis is also extremely significant to the Jazz Genre, as Davis was the first jazz musician to incorporate rock and roll rhythms into the music.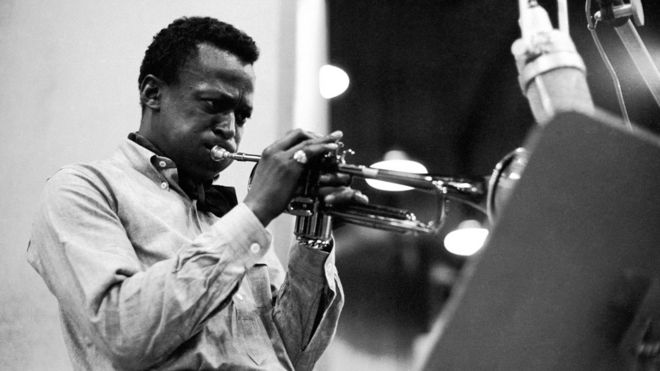 Who Made Money?
Commodification of Jazz meant that the public took a sudden and incredible interest in the music and the lifestyle, and publication of the inner workings and racial conflicts of the industry sold papers. Critics like John Hammond capitalized on the newfound interest of the American middle class in jazz, taking the stance of defending the black musicians and advocating for their rights and talent.
Jazz and Today
Jazz has found its way into contemporary media, influencing all types of artists. For example, A Tribe Called Quest brought a jazz-like sophistication to hip-hop. Stylistically, the Beatles' song Honey Pie from the White Album borrows from the big band swing sounds of like bands led by Billy Eckstine or Duke Ellington.
In My Opinion…
In my opinion,  Jazz frequently gets overlooked. People (especially the younger generation) probably haven't had a chance to really listen to it or learn to appreciate it. It is not dance music that people play in clubs and few people appreciate how deep and what a wide range it has.